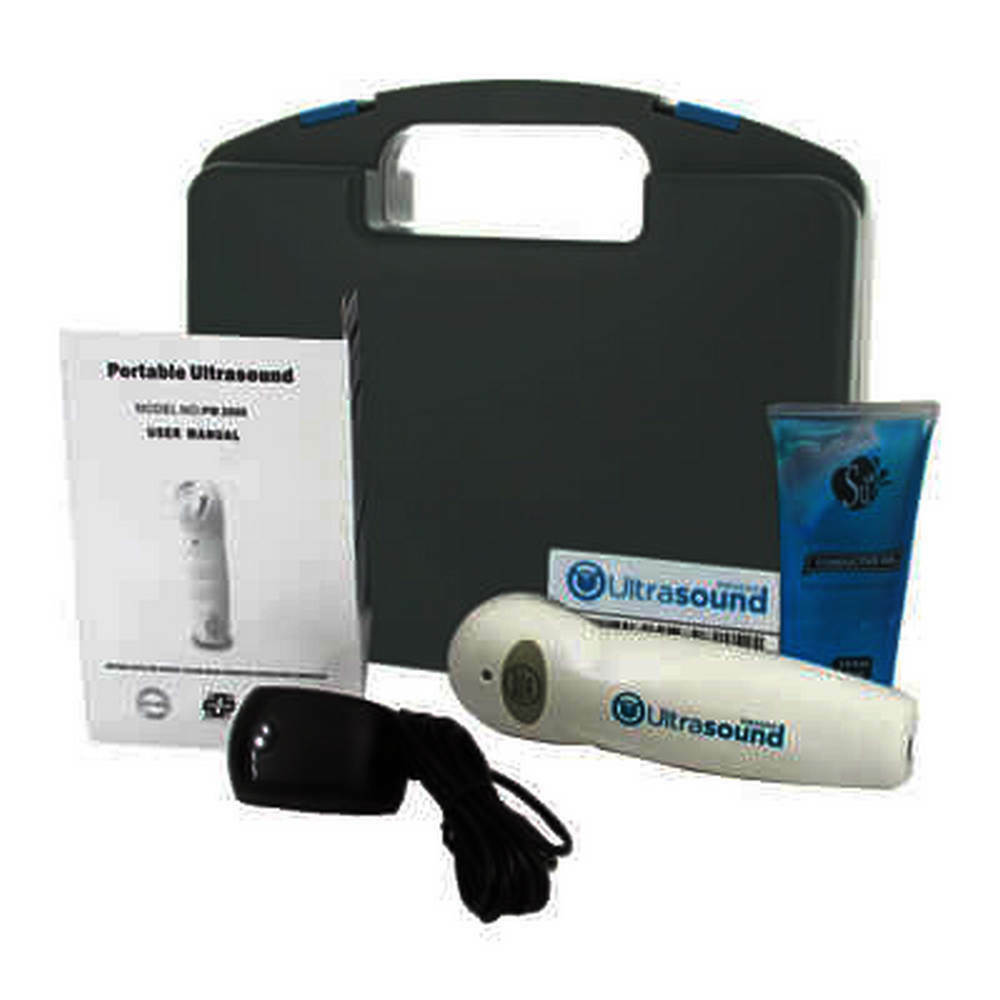 PMT Portable Ultrasound PM2000 Unit with AC adapter, Case, Free Gel
---
PMT Portable Ultrasound PM2000 Unit with AC adapter

The Portable Ultrasound PM2000 Unit is a lightweight, handheld unit that helps to provide deep ultrasound therapy. The ultrasound therapy sound waves are generated through the piezoelectric crystal soundhead. These sound waves cause vibrations of soft tissue cells, which help to increase vasodilation. The PM2000 Ultrasound Unit can help to relieve pain, reduce inflammation and muscle spasms and increase range of motion to help speed up the healing process. The Portable PM2000 Ultrasound Unit comes with a carrying case and AC adapter for use at home or at work.


Features
3 Output Intensities
Auto-Timer Settings
Lightweight, Handheld Design

Specifications

Power: Switch adapter
Input: AC 100-240V, 50/60 Hz
Output: DC 24V
Frequency: 1MHz ± 10%
Type: Non focusing
Pulse Width: 2ms ± 10%
Repetition Rate: 150 Hz ± 10%
Waveform: Pulsed
Temporal Max. Power: 4W ± 10%
Temporal Max. Eff. Intensity: 1.57W/cm2 ± 10%
Eff. Avg. Eff. Intensity: 0.47W/cm2 ± 10%
Temporal Peak Avg. Intensity Ratio: 3.34 ± 10%
ERA (Eff. Radiating Area): 6.16 cm2 ± 5%
BNR (Beam Non-Uniformity Ratio): Max. 5.6:1
Auto-Time Setting: 30 min ± 10%
Output Intensity: Low, Medium, High
Size (LWH): 6.77" x 2.13" x 1.65" in (172x54x42mm)
Weight of Main Unit: 0.26 lbs (120g)

Includes

PM2000 Stimulator
Instruction Manual
Ultrasound Gel
AC Adapter
Carrying Case

Note: Ultrasound Returns: Portable Ultrasound may NOT be returned due to Used Ultrasound devices may not be returned due to sanitary health reasons set by the FDA.
---
Share this Product
---
More from this collection