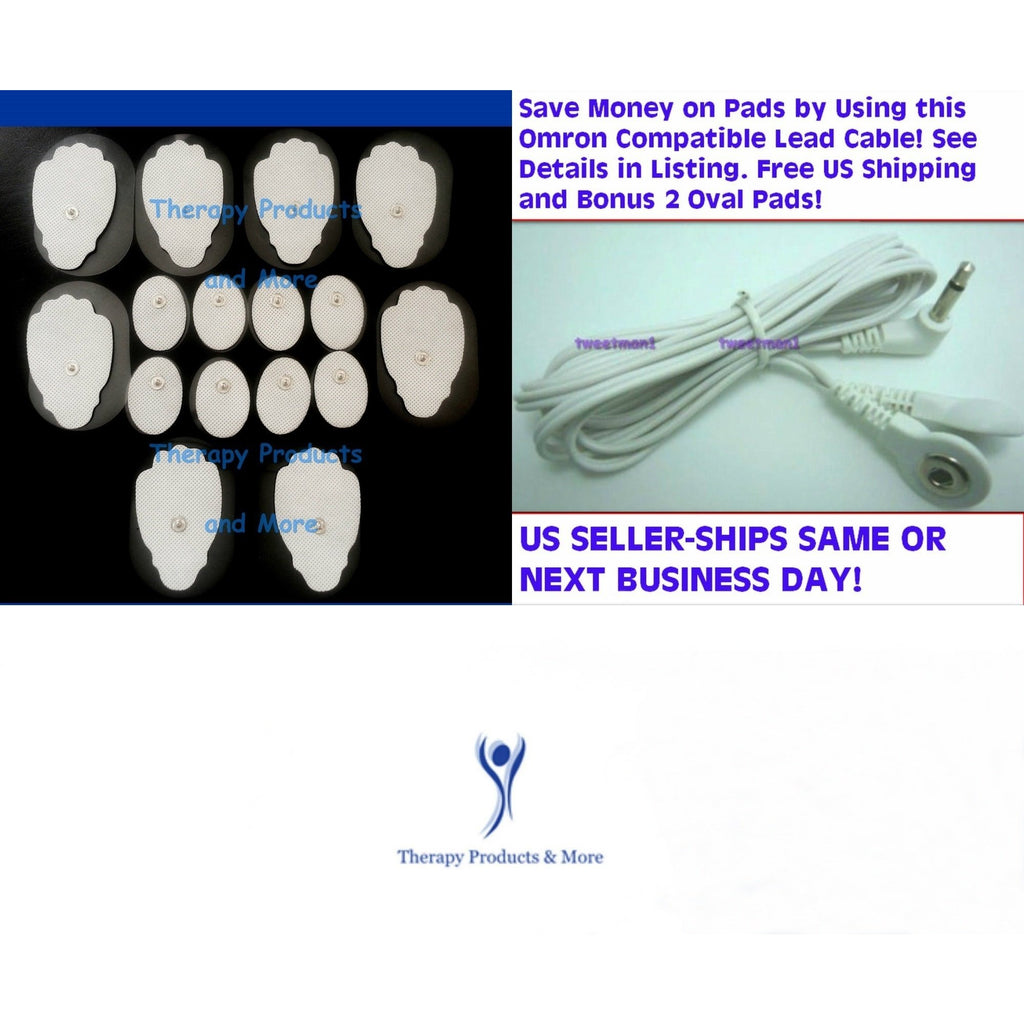 8 LG+8 SM OVAL Massage Pads w/ Compatible Lead Cable for Omron PM3030
---
Once you replace your Omron Cable with this cable, the Electrodes I sell are much more cost effective, and you will save a SIGNIFICANT AMOUNT OF MONEY using these pads instead of the Proprietary Omron Brand Pads. 
Note:Please be sure your model has 3.5mm jack, works with models with 3.5mm jack-Cable will not work with Omron PM3031 ModelHere is a full list of compatible models that work with the cable. Please Note:Pads in this listing are compatible with cable onlyPM3030,HV-F127,HV-F128HV-F124,HV-F124PHV-125,HV-126,HV-F002AHV-F115HV-F122
Electrodes are Reusable
They wipe clean with a damp cloth.
Large Pad Measurements are:3" (7.5 cm) by 1.77" (4.5 cm).Snap diameter connection is 3.5 mm.
Oval Pad Measurements are : 30mm x 40mm or 1.18"x1.57" Snap Diameter Connection is 3.5mm
Each Pair of Pads are packaged in a resealable storage bag.
Includes 8 LARGE Pads (4 SETS), 8 SMALL OVAL Pads (4 SETS) 
Includes 3.5mm Plug with 3.5mm Dual Snap Lead Cable

Thank you and have a wonderful day! 
---
Share this Product
---
More from this collection