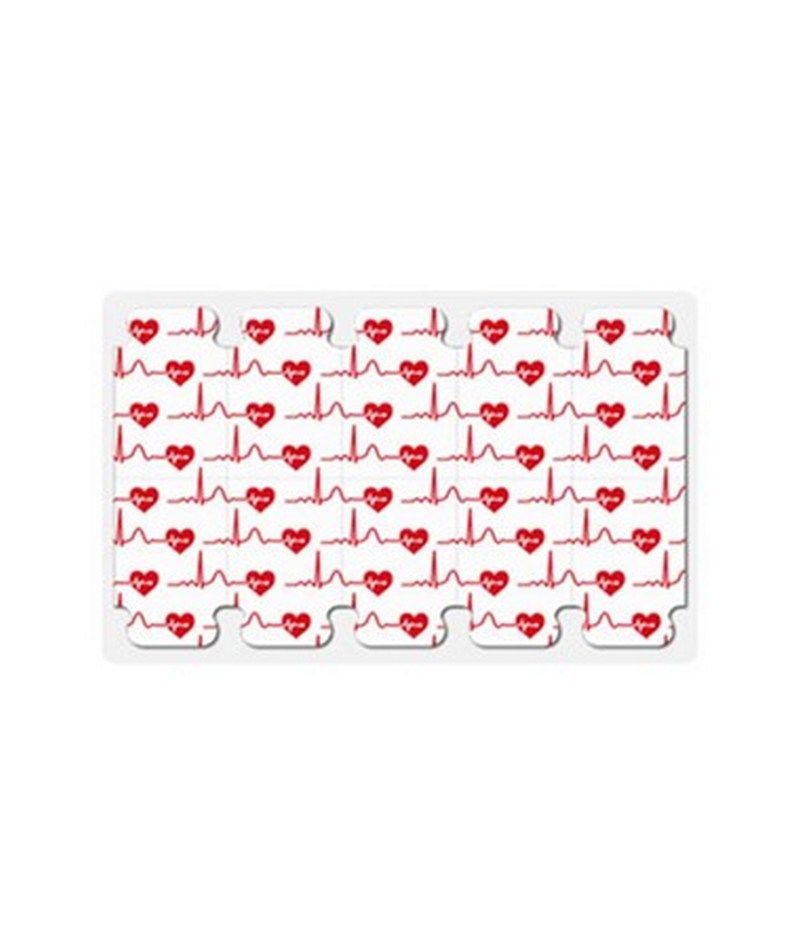 PT2334 Bio ProTech Pro-Tab EKG ECG Electrode 1000 pieces New Sealed Pouches
---
The Bio Protech Pro-Tab ECG Tab Electrode (Part#: PT2334 10 Pieces per Card and 10 Cards per pouch for a total of 100 Tabs (x 10 pouches for a total of 1000 tabs)
(New in Sealed Pouches-100 tabs ea) and are designed for diagnostic resting ECG use. ECG Tab Electrodes are composed of a PET tape, Ag/AgCl ink, and a conductive gel. 
Long shelf life - Guaranteed fresh up to two years from date of sale.
Bio Protech Resting Pro-Tab Electrode Features:
Comparable to the Burdick Cardiosens Ultra II Resting Tab Electrodes
Silver/Silver Chloride (Ag/AgCl layer) and solid adhesive gel give patient fast, accurate, clear tracings under all types of conditions.
Silver/Sivler Chloride sensing system is defibrillation recoverable.
Strong solid adhesive gel with hypoallergenic for consistent tracings.
Product and packaging are latex-free and hypoallergenic.
Compatible with all ECG EKG machines.
Leaves no residue on patient skin after treatment.
Tabs attach to alligator clip connectors at the pin terminations of patient cable lead-wires.
Self-adhesive.
Non-Sterile.
Single Use.
Disposable.
Bio Protech Pro-Tab Electrode Specifications:
PT2334: Adult Size, Aggressive, Ultra-Tack Adhesive. 
Size: 23 x 34 mm.
Shape-poise
Patient Use / Period-General / Diagnostic / 2 days.
Part#: PT2334 
Quantity:10 cards for a total of 100 Tab electrodes each pouch x 10 pouches
Monitoring: High Performance Resting EKG.
Comparable to: 
Burdick: 047886, 047029 CardioSense Ultra.
Kendall-LTP: CA-510, QT-550.
Nikomed: 0615, 0715.
FDA Approved 
1 Year Full Manufacturer's Warranty 
Free US Shipping 
This Item Does not Require a Perscription to Purchase
---
Share this Product
---
More from this collection