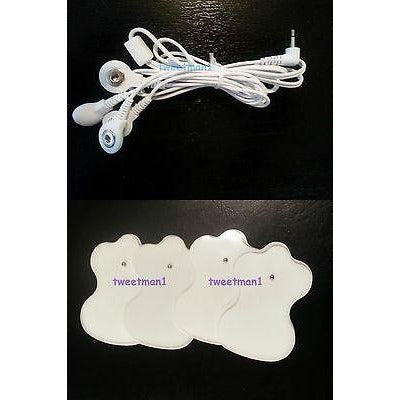 TENS Upgrade~ 2.5mm Electrode Lead Cable+4 Pads/Upgrade, Use 4 Pads on One Cable
---
TENS Upgrade Cable 2.5mm Plug and 4 Pads=> Upgrade Your Massager to Using 4 Pads
Use this Cable With 4 Snaps to Connect to 4 Pads


Pads are Reusable and fit snap connect lead (included)
Pads wipe clean with a damp cloth.
The Measurements of pads are: 2" x 3".
Includes 4 Pads (2 sets) and 4 snap connection lead cable with 2.5mm Plug 
Each set of pads (2 pads) are packaged in a resealable storage bag.
Thank you and have a wonderful day! 
---
Share this Product
---
More from this collection